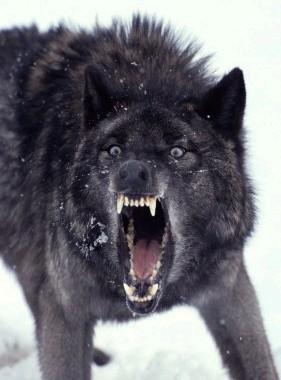 Kidswow RP
Okay... Only 8 people can join this rp. There are reserved spots for Wild+Pumpkin, Futterpaw&Cloud, and SlateFoxenCrow.
So that leaves 4 open spots.
Kidswow
is a wolf rp, it's really old, and was first started on
creaturebreeder. The characters here can have powers, and we will be
going on an adventure to complete a storyline. All forum rules are
applied here.
If you're rp'ing on kidswow, then you must follow the story line.
Story Line~
It
has been discovered that a pack of wolves lives in an Alaskan Tundra
forest, several miles away from civilization. But what makes this pack
so important? The wolves have powers, they can control elements,
teleport, and even use telekinesis. The news has been held to this part
of Alaska, where a couple villages are the only signs of human life, and
a large storage building, which is secretly an underground
organization. Bent on capturing and using the wolves as experiments for
their own selfish needs (creating weapons for war, and controlling the
government), the organization has succeeded in keeping the villages
quiet. Though the Alaskan natives feel what the organization is doing to
the wolves is wrong. Some of them protect and hide the wolves, saving
them from the organization. The wolf pack is getting smarter, they
understand what is being done to them, so a secret rebellion begins...
The
rp itself starts with the wolves safe in the forest. The organization
doesn't know about them yet, but a man sees them one day. He's from the
American government, and is searching for a new war weapon against
terrorists, when he spots a young pup using his power, he tranquilizes
him and takes him back to the storage building for experimenting. This
is where the organization begins...

Want to rp with us?
Only
four people will be chosen that are not on the list! (The list includes
myself) Of course Admin can join anytime, whether all of the spots are
filled or not.
If you want to join, you need to fill out this
form, and only if I accept you will you be able to rp with us. If you're
not active to the site, you won't be accepted.
Each roleplayer may
roleplay a human AND a wolf. You MUST have a wolf, and a human is
optional. They will be either part of the organization, or an Alaskan
Native. Only later can they be part of the government, so if you want to
rp the president later, hold onto your human space.
Name of character:
Name of account (I'll post these on the first post for everyone to see, so might as well put your username here too):
Species:
Appearance(If a wolf, pelt color, eye color, markings. If a human, skin color, clothes, eye color, etc.):
Picture(It'd really help if you had one):
Powers(Only WOLVES can have powers. No human characters may have powers. You can have any power you want.):
Rank(If
a wolf, you can be an alpha if you want. Only two alphas though, so
make sure the posistions not taken. You can be second in command, etc.
If a human, you can be a general, shaman, etc.):
Personality(Optional
if wolf character. Humans aren't the sole part of this rp, so there's
no need to establish a personality for them. Though when rp'ing a wolf,
feel free to rp the personality to build it up, instead of making it so
official like this):
Go for it guys!
RP'ERS WE HAVE SO FAR:
Name of character: ShootingStar
Name of account: BluePolar&Lost
Species: Wolf
Appearance: Snowy white with rings of Blue. Ice blue eyes.
Picture: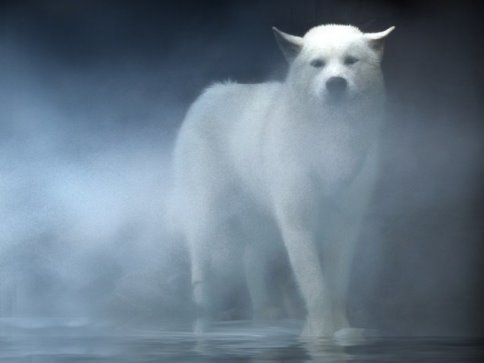 Powers: Creating and manipulating ice (Cryokinesis)
Rank: Alpha female
Personality: You'll see when you rp with me.
Name of character: Crevan
Name of account: SlateFoxenCrow
Species: Ethiopian wolf mix
Appearance: orangish with gray areas, gray markings on face like eyebrows. Green eyes (I will make a picture)
Powers: Telekinesis (another may manifest itself)
Rank: unknown
Personality: A bit bloodthirsty
Name of character: Shade
Name of account: Wild + Pumpkin
Species: Eruasian Wolf
Appearance:
Jet black with a silver tinted muzzle. Silver streakes speckles her
entire pelt. Her eyes are large, wide, and bright, searing yellow.
Spoiler:
Powers:
Darkness/Void. She as the ability to manifest a dark purple, almost
black aura from thin air. But this does come with limitations. The power
she possess is useless in strong sunlight. But it does have
advantages. If she wishes, she may use the aura to taint the air around
her victim, choking it to death. Other times, she may manipulate it to
grab or strangle her victim. But she rarely does this.
Rank: No specific rank.
Personality:
Shade is terribly bossy, and maybe even naggy at times. She dosn't take
buisness seriously and likes to user her powers at free will. She
tends to sleep alot during the daylight hours, only becoming really
active during the late evening and night. She has a horrible habit of
going into the villages to seek scraps, orbeg for food.
Name of character: TopazGem (Called 'Gem.' )
Name of account: Flutterpaw&Cloud.
Species: Artic Wolf.
Appearance:
Fur: A yellow-ish dirty white. Her paws are usually brown from digging.
Eyes: A piercing blue.
Marking: None, besides the brown tinge from dirt.
Picture:

Powers:
As one of the Second in Commands, she has power of the element of
water. Her abilities are limited to just being able to use regular
water, and not ice. She hopes to learn one day from ShottingStar how to
unfreeze the ice. She is also very cunning, and can usually finish
sentences for others with her abnormal level or IQ.
Rank: Second in command. (( I would've made her an Alpha, but in Kidswow I was always the tag-a-long voting person. xDD ))
Personality:
TopazGem is a very intelligent wolf, enough though she appears very
derpy and 'off her rocker.' This, is why she is trusted helping in
command. She's the type of person kind to friends, and strangers. She
can easily feel for a personality though, so her tone can switch from
kind to hostile in seconds. Gem tends to take quick action to problems,
and always seems to want to go to desperate measures for the smallest
little things.
Name of character:
Pepper
Name of account:
Little*Dreamer
Species:
Wolf
Appearance:
She is a small brown coated wolf that always seems to be covered in
mud, finding her pelt clean is a rarity. She has bright mud-brown eyes
tomatch her fur that seek approval. Her ears don't ever move towards
noise only to show emotion and to communicate. She has no scars being a
pup but has some red furr on her chest.
Picture:
Powers
:None at least none she knows of..
Rank(
: A pup right now but probably an Omega because of her disability
Personality
:
This little pup loves to play and learn new things, she is slow to
mature due to the fact of not grasping things as fast as other pups do.
She does not easily trust and is warmer to some more than others just at
first glace. Once attached she is very protective and gets agressive
when she feels threatened. Most of the time she enjoys rolling in the
mud and playing follow the leader. Being deaf holds her back from being a
normal pup and she gets confused when spoken to and hates the feeling.
But overall she can be sweet and playful just like any other pup.
Humans
:
Name: Ethan Maxwell
Username: BluePolar&Lost
Species: Human
Appearance: Tall, dark-haired. Usually wearing a suit and sunglasses.
Rank: The Founder of the Organization.
Personality:
Bent on gaining power. Aims to take over the American government by
using the wolves' powers. Completely un-lovable.
Please Note~
Your wolf
MAY
have wings.
And he/she
MAY
have
TWO
powers. No more. They may also have one.
**Your wolf could begin with one, and develop another one later on.
You wolf
MAY
have
ANY
markings you want.
You may also rp any pups or family members of your character. Don't make it too many. And they will be minor characters only, just to support the idea of a large pack, and more personality for your own character.
Click this link if you want to see different species of wolves. You won't have to specify the species of wolf on your character sheet, this is
just to help you make your own character:
http://th05.deviantart.net/fs46/PRE/f/2009/151/4/7/wolf_species_size_comparison_by_tanathe.jpg
Thanks SlateFoxenCrow for showin me that :P